Planned Breedings for 2022
Prissy X Eddie
Luna X Hank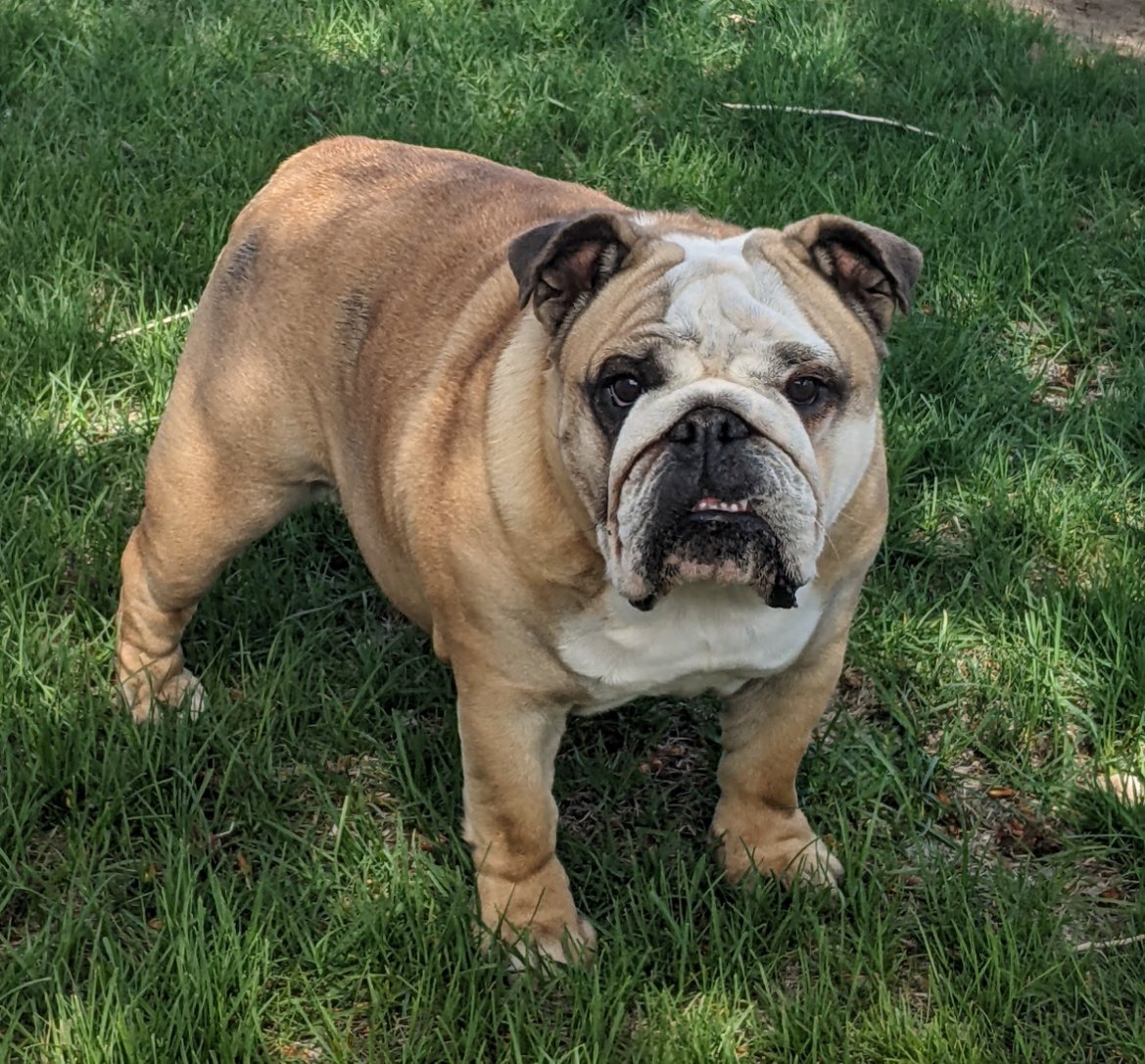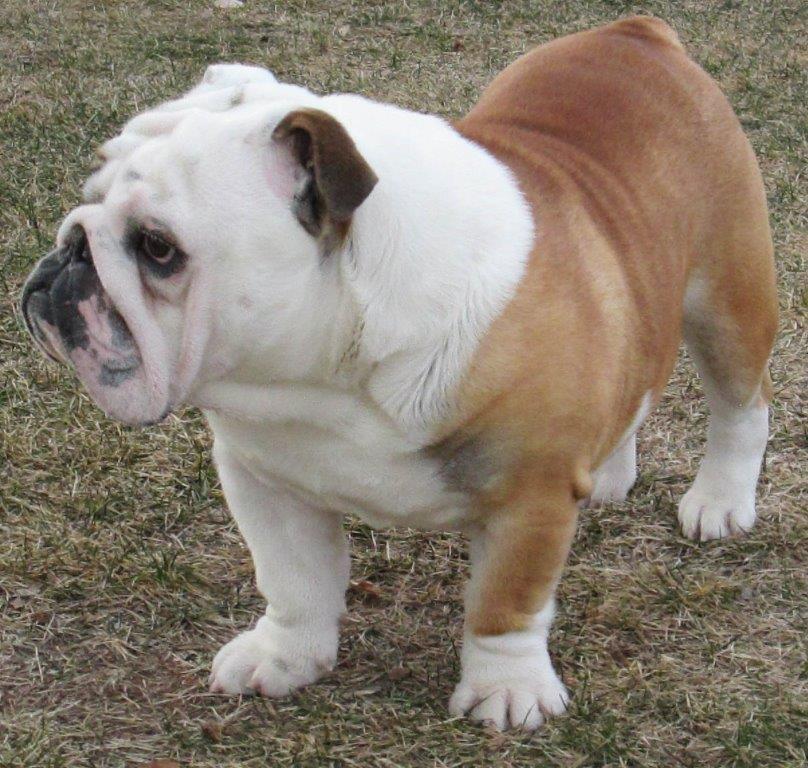 Bella X ???
How to reserve a puppy
If you are interested in an English Bulldog puppy please call us at 505-402-4677, we will not respond to text messages, phone calls only.
We care very much where our puppies go and the home they will have. We ask that you be honest with us about what you are looking for.
We except deposits on puppies after a litter is born. Deposits are $500.00 and are NON-REFUNDABLE. Deposits are partial payment towards the purchase of your puppy. We do NOT hold puppies without a deposit.
We only place our puppies in loving pet homes. "Pet/ Companion puppies" are sold on American Kennel Club ( AKC ) limited registration.(These puppies are pet/companion only and NOT for breeding or showing. )
We reserve the right to refuse the sale of any puppy or dog for any reason, at any time.
Method of Payment
We accept cash, money orders, personal checks ( made out to Terri Cook ) PayPal or Venmo for the deposit. " If paying by money order or cashiers check, they MUST clear bank before picking up puppy..
Shipping Information
We prefer that you come to our home to pick up your puppy.
Most of the airlines are no longer shipping bulldogs as "cargo".
We are more than happy to meet you at the Durango, Colorado airport and you can carry your puppy in the cabin on your return flight home. You will need a Sherpa bag for your puppy to fly with you.

Health Guarantee
Seller has made an experienced effort to breed sound, healthy puppies and have given them the best start possible. Buyer should understand that (due to the nature of the breed) Bulldogs are predisposed to certain medical
anomalies, and that a normal Bulldog has a possibility to have one or more of these conditions during its lifetime. Seller certifies that the Bulldog described herein is of sound health at the time of this sale and have been immunized,
and wormed accordingly. Buyer is advised to have this Bulldog examined by a competent veterinarian (preferably with experience in the Bulldog breed) within 72 hours from the time that delivery of this dog is taken.
If the veterinarian does not find the dog to be in good health as outlined in this guarantee and states so IN WRITING, Buyer must notify the Seller immediately. There is to be no treatment performed until discussed with Seller.
Seller reserves the right to have the dog re-examined by our veterinarian at our cost. If the diagnosis is confirmed by our veterinarian, Seller will resume possession, if Buyer so chooses.
Seller guarantees this dog to be free of serious, life-threatening genetic conditions. If any such condition is found and proven in writing from a licensed veterinarian and substantiated by lab tests and/or x-rays, puppy may be returned
to Seller for credit toward another puppy. Minor, breed related, and treatable or correctable conditions, or any condition which could go away or is considered to be a condition which the puppy will likely outgrow are not covered.
Buyer is responsible for vet bills incurred prior to return, and transportation cost to return. This guarantee is in effect until puppy reaches SIX MONTHS OF AGE. Your dog has been examined for many conditions to assure
his/her health. Heat stroke, exhaustion, stress, dehydration and other heat related conditions are not covered in any way. Remember that a bulldog can over heat quickly and easily and may die as a result of overheating.
Hip, elbow and knee dysplasia can be a result of environmental problems such as lack of proper nutrition, exercise, floor surface, being allowed to jump down or fall off of taller structures or rough housing with other pets or humans.
Due to this Lottabull Bulldogs cannot guarantee hip, elbow, or knee dysplasia beyond the initial health check. The Buyer is urged to research the breed and be familiar with all health issues that could affect their Bulldog
before entering into this or any agreement to purchase a Bulldog.
Infectious diseases are not covered by our health guarantee, as we have no control over what the puppy is exposed to after he/she leaves our home.
Please research breed related problems before purchasing a bulldog puppy.
Efforts are made that none of these things will ever affect your puppy but due to the nature of the bulldog breed one or more of these problems could occur.